Hello everyone! I want to share with you pretty shaker card and some tips of how make this card.
I made this card using beautiful Tonic Studios - Best Wishes Sentiment Die Set, it consist of two dies, which gives you more ways to play with it, but I used only wain floral die in this card.
I made this card in the inlaid die cutting technique. With this technique you can get nice colorful and plain designs using only die cuts. How I made this card you can see in a video below.
To save time working in this this technique it's very helpful to have double sided adhesive. With such type of adhesive it will easier to attach anu die cut even a delicate like this wreath.
How to make this card
Cut out two panels from white cardstock (size 5 -1/2" x 4- 1/4" inches)
Adhere a piece of double sided adhesive sheet on the back of one card panel and cut out a wreath from this panel
Remove protect sheet from the back of the card panel and attach it on a piece of acetate sheet
Cut out a sentiment from the wreath and color it with alcohol markers
Remove protect sheet and all excess die cuts from wreath and and attach it on the card panel
Apply inks on the second card panel using blending tool
Adhere sentimentent on the second card panel
Add sequins
Foam mount first card panel on the second one
Glue card panels on a card base
If you want you can embellish your card with some Nuvo drops, but I decided to keep my card clean and simple.
That's all for today.
I hope you will try this technique and will have fun with shaker cards.
Have a nice day!
Supplies UK shop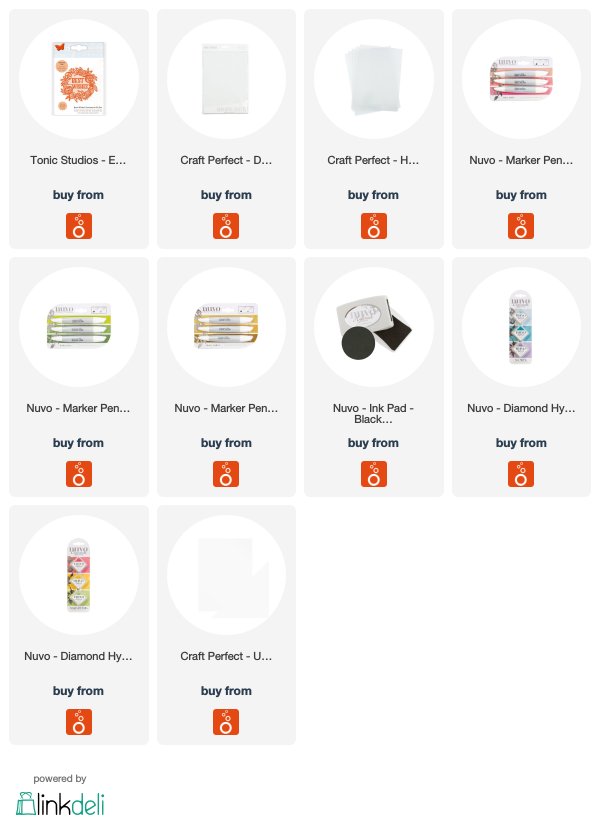 Supplies US shop